1. Visa Application Emergency
If you have not yet received the Chinese visa, it is strongly advised that you consult the Chinese Embassy or Consulate in your country carefully about the visa requirements as soon as possible.
You are welcome to ask for the PDF. format of the new Invitation Letter of Duly Authorized Unit and make colored prints for your visa application, or if necessary, ask for the original ones to be sent to you with express mail service. Please feel free to write to the secretariat at otrc.ielATgmail.com and Cc. to yulanATcass.org.cn if you have any problems or requests for your visa application.
2. On Your Arrival
2.1 Picking up at the airport
According to the new arrangement for airport picking-up, at the terminal arrival point you will be greeted by our dedicated transfer service company China Travel Depot, with your name board and the company logo or ISES logo as the webpage indicated here:
http://www.worldepic.org/meeting.php?c=m&channelId=51&mid=1&lang=en
For more information on Arrival at the Beijing Capital International Airport (BCIA), you may visit its website here.
You are also kindly suggested to send a quick note to Dr. Yina at yinaATcass.org.cn before departure.
2.2 Travel Reimbursement
2.2.1 For guests who purchase air tickets by themselves: getting reimbursement on arrival:
Please send us the itinerary and payment price once booked, so that we can book the hotel room for you in time. Could you please transfer a copy to Dr. Yina (Yeshi Lhamo) at yinaATcass.org.cn before leave for Beijing.
We can only reimburse you for the round-trip air tickets, and the reimbursement will be paid by RMB cash, which could be exchanged to US dollars or Euros conveniently at the airport or in any bank.
Submits all original receipts, boarding passes, and a completed, signed Business Expense Report form, also available from the Registration Desk, to the staffing specialist within the two conference days.
For completing reimbursement procedures, the boarding passes for return flights are also needed to be mailed back to us within 5 working days of completing travel. You will get a self-addressed envelope when you are in Beijing. Please keep in mind and keeping your boarding passes available.
2.2.2 For guests who's tickets are purchased by the Organizing Committee: retrieving boarding passes
For completing reimbursement procedures on our side, we would like to request you to submit your boarding passes when you are in Beijing.
The boarding passes for return flights are also needed to be mailed back to us within 5 working days of completing travel. You will get a self-addressed envelope when you are in Beijing. Please be in mind of keeping your boarding passes available.
2.3 Hotel Accommodation
The accommodation during Nov. 16-19 in the Sheke Boyuan Hotel is already paid for every invited speaker. Please register at the reception with your passport. Extra nights of the hotel should be paid by individuals. The normal price of the hotel room is priced at CNY 560 (€69), but fortunately it is offering a considerable discount for the invited speakers of the summit with a price of CNY 360 (€44) per night, which can be paid by cash, Visa Card, UnionPay, MasterCard, American Express, Diners Club, JCB Card at the reception. High speed internet access is provided at the hotel rooms. For more information, please visit the website at:
 http://www.wangfujingguesthouse.com
3. Related Events
As a registered participant, you and your family member(s) are cordially invited to attend the social functions and events that will be held during the Summit.
Saturday, 17 November 19:30-21:00PM
Welcome Reception (Dining Hall, 1F)
Sunday, 18 November 19:00-20:30PM
Farewell Banquet (the location is to be announced)
4. Optional Excursions (TO BE PAID BY INDIVIDUALS)
If you would like to enjoy city sightseeing before or after the Summit, please choose your options according to the one-day city tour packages Dr. Yina will show you on your arrival. She will make a package and communicate about the arrangements with the travel agency. The fees of city tours charged by the travel agency shall be borne by individuals.
The price for the excursions depends on the excursion packages that you have chosen, for the details please talk to Dr. Yina when you are in Beijing. The fee usually includes transportation, English speaking guide, and entrance fees to the relevant sites.
5. Local Guide
Time Zone
Time is 8 hours ahead of Greenwich Mean Time (GMT +8) in China.
Climate:
In November Beijing slowly begins to turn wintery, and the first snow usually falls in this month. It is very dry. The average low and high temperatures are respectively at -1°C (31°F) and 10°C (50°F). Please prepare winter clothes such as sweater, scarf, padded coat, or down jacket. For more information of Climate, please go to: http://www.weather.com.cn/en/weather/101010100.shtml
The hotel rooms and conference rooms are entirely air-conditioned and the temperature is maintained at approximately 24 degrees Celsius.
Banks and Currency Exchange:
The currency unit is Chinese Yuan (CNY). Convertible foreign currency may be exchanged at the airport, hotels and banks and also private foreign exchange offices throughout the city that operate between 08:00am to 18:00pm. Local banks are open from 08:30am to 17:00pm from Monday to Friday. They are closed at weekends (ATTN, please: our 2-day conference is precisely on WEEKEND here in Beijing Time) and at public holidays. There is a Bank of China near the hotel in ten minutes' walk.
The convertible currency includes 17 types, namely GBP, HKD, USD, CHF, SGD, SEK, NOK, JPY, DKK, CAD, AUD, EUR, PHP, THB, KRW, MOP and NTD. For more information about currency exchange, please visit: http://www.boc.cn/en/pbservice/pb4/200806/t20080626_1323974.html , or go to http://www.oanda.com/currency/converter/
Credit Cards:
Major credit cards such as Visa and Master Card are accepted in China at restaurants, hotels, shops.
Electricity Supply
The electric current in China is 220 volt. Hotels generally provide power outlets accommodating both straight two-pin plug and triangular 3-pin Chinese plugs.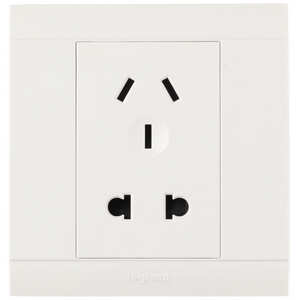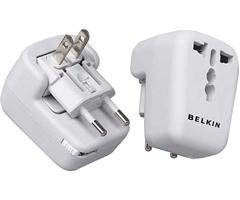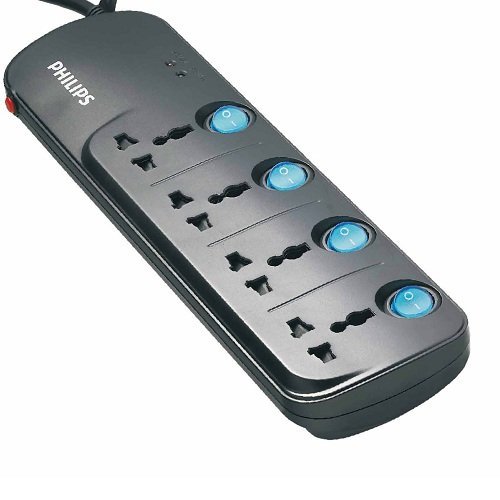 If you travel to China and wish to bring electric devices for use during your stay, a converter, which can be bought in China for CNY100-200, is necessary.
Most of the hotels in China have both 110V and 220V electrical outlets in the bathrooms, though in guest rooms usually only 220V sockets are available.
If your appliance's plug does not match the shape of these sockets, you will need a travel plug adapter in order to safely plug it in. Hotels will have a limited number of adapters for guest use, so it is recommended that you obtain your own if you think you will need them during your stay.
Postal Service
Post offices are generally open from Monday to Friday from 9:00 am to 6:00 pm.
The hotel reception desk may also be able to assist you with postal and courier services.
Telephones:
Pay phones are available at the Summit venue as well as in the city. Phone cards are widely available in shops or at the airport.
The international dialing code for China is 86, and the code for Beijing City is 10.
National calls: 0 + city code + telephone number
International calls: 00 + country code + city code + telephone number
If you wish to make a call to Beijing from overseas, dial +86 (the code for China), the city or regional code (10 for Beijing) and the number.
If you want to call overseas from Beijing, dial 001 or 007 or 008 followed by the country code and the telephone number. Calls can be made from phone booths. Telephone cards are available at a variety of shops for this purpose.
If you wish to make Beijing local calls, dial the telephone number, regardless of whether it is a landline or mobile.
If you wish to call other Chinese cities or regions from Beijing, dial the city or regional code (021 for Shanghai for instance) and the number (usually 8 digits for most areas);
If you want to make a mobile call from the cellphone using a local SIM card, dial the telephone number.
Cell phone services are universally available, and are fairly cheap. Local SIM cards are widely available for purchase by those who wish to avoid expensive roaming charges. Note: In China cell or mobile phones are always referred to as "shouji," meaning "hand phones."
For detailed information about how to get a SIM card, please see here.
Mobile Phone Leasing Service at BCIA, please click here
EMERGENCY TELEPHONE:
Police: 110 Fire Department: 119 Ambulance: 120 Local Directory assistance: 114
Tipping:
Tipping is not mandatory in China. However it is customary to add 10%-15% in VIP Rooms of restaurants.
Souvenirs
The Silk Street (Xiushui Jie) is recommended if you would like to buy some Chinese souvenirs for your friends or family members, which is four stop away from the hotel by Metro line 1 (Wangfujing—Yonganli Exit B), or about CNY 15-20 by taxi. It opens from 9:30 to 21:00 every day. For more information, please visit: http://www.china.org.cn/travel/beijingguide/2008-05/19/content_15334068.htm.
6. Local Transportation
Metro
The metro network in Beijing has 15 lines and 192 stations. The subway is the oldest in mainland China and, with a flat fare of CNY 2 per ride on all lines except for the Airport Express, which costs CNY 25 for each ride. Tickets can be bought at the entrance for CNY 2. The operation times of the lines differ slightly, but generally the metros operate between 05:30 and 23:00.
As the map below shows, you may reach the Hotel by Line 1 and get off at Wangfujing Station.
For more information, please check at: http://www.ebeijing.gov.cn/feature_2/BeijingSubway/index.htm
Taxi
Taxis can be taken anywhere at any time in Beijing, although finding a vacant taxi can be difficult on a busy street during rush hours.
(1) Charges at daytime (05:00--22:59):
For travel within 15 km (9.3 miles), CNY 10 is charged for the first 3 km and CNY 2 for each subsequent km. For distances over 15 km (9.3 miles), CNY 3 is charged for each additional km.
(2) Charges at night (23:00--04:49)
The above charges apply, with the addition of a flag-down fare of CNY 11. At the end of the journey, an additional surcharge of 20% of the total fare is automatically added on the monitor.
(3) Passengers need to pay CNY 3 as a bunker surcharge, which means that the charge for taking a taxi is the charge on the monitor plus CNY 3. The portage and toll are also paid by passengers.
(4) You are suggested to have the name of your destination in Chinese when taking a taxi. In the case of any problems, the complaint hotlines are 6835 1150 and 6835 1570.
Bus
Public buses generally run from 5:30 till 23:00 daily. Taking buses in Beijing is cheap, but less comfortable than a taxi or the subway. They are also more complicated, and passengers need to know the exact number of the bus and the name of the destination if they are taking a bus. On some buses recorded announcements give the stop's name in English, but in general, buses are not recommended for foreigners who cannot communicate in Chinese.
The flat rate for a tram or ordinary public bus is CNY 1. One need to buy the ticket from the conductor on the bus, or drop CNY 1 in the box placed at the bus gate. Buses equipped with air-conditioning or of a special line are charged according to the distance by the conductor.
Driving License:
International Driving Licenses are not recognized throughout the mainland of China.
Medical Centers
Pharmacies
Pills and medicines can be bought from chained stores of pharmacies such as Tongrentang Pharmacy and Jin Xiang Pharmacy in Beijing. Following are some information of the pharmacies at Wangfujing.
Wangfujing Drug Store
Add: 267 Wangfujing Dajie, Dongcheng District, Beijing (北京市东城区王府井大街267号)
Tel: 010-6524 9932; 010-6524 0119.
Beijing Tongrentang Pharmacy at Wangfujing
Add: 200 Wangfujing Dajie, Dongcheng District, Beijing (东城区王府井大街200号)
Tel: 010-65288866; 010-67015895.
Jin Xiang Pharmacy at Wangfujing
Add: 227 Wangfujing Dajie, Dongcheng District,Beijing (东城区王府井大街277号好友世界商场一层)
Tel: 010-65227699.
Hospitals
(1) International SOS Clinic
The 24-hour alarm center operates house calls, ambulance, evacuation services and standard health treatment. Languages spoken include English, German, French, Mandarin, Spanish, Japanese, Italian and Cantonese. Services: offers a full range of clinical and dental treatments and annual check-ups.
Add: 105, Wing 1, Kunsha Building, No.16 Xinyuanli, Chaoyang District
Tel: 010-6462-9112, 010-6462-9100 (emergency, 24hrs)
Opening hours: 8am-6pm Mon to Fri. After hours surcharge; Emergency 24 hr/7.
Credit Cards: American Express, Mastercard, Visa.
Website: www.internationalsos.com
(2) Vista Medical Center (Bei Jing Wei Shi Da)
The Vista Clinic offers 24-hour medical assistance for the whole family and provides home visits and free telephone consultations. It offers family medicine, OB/GYN, pediatrics, dentistry, ophthalmology, dermatology, orthopedics, sports medicine and counseling. The pediatrics department covers all general pediatric conditions. Also has experienced TCM practitioners specializing in allergy treatment and orthopedic conditions. Other clinics include cardiology, ENT, gastroenterology, hematology and immunology. Observation rooms available for people with acute problems who don't need to be hospitalized - stays for up to three days. Consultation with a GP costs CNY 660. Direct billing with more than 20 international insurers.
Add: B29, The Kerry Centre, 1 Guanghua Lu, Chaoyang District
Tel: 010-8529-6618
Transportation: Subway Line 1 or 10 at Guomao
Website: www.vista-china.net
(3) Bayley & Jackson Medical (Bi Li Ji Chen Yi Liao Zhong Xin)
This clinic features Chinese traditional medicine facilities as well as a full range of medical treatments including pediatric, dental, gynecological, cardiac and even traditional medicines. Pay on the spot or direct billing with major worldwide insurance providers. Consultancy ranges from CNY 500-1000. English speaking staff.
Add: 7 Ritan Donglu, Chaoyang District
Opening hours: 9am-6pm from Mon. to Sat.
Tel: 010-8562 9998.
(4) Peking Union Medical College Hospital (Bei Jing Xie He Yi Yuan)
State run hopital. Pediatrics, surgery, dental, ophtalmology, OB/GYN. Most doctors speak English. Direct billing is available with some Asian insurance providers.
Add: 53 Dongdan Beidajie, Wangfujing, Dongcheng District
IEL Logistics Team
Organizing Committee of
The 2012 International Summit on Epic Studies