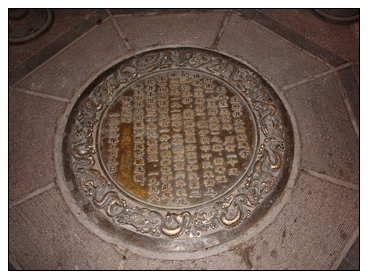 Wangfujing Street , located in the District Dongcheng District, Beijing. It is one of the four municipality of China, which are equivalent to province in China's Political divisions of China....
  Wangfujing Street is one of the Chinese capital's most famous shopping streets. Much of the road is off-limits to cars and other motor vehicles, and it is not rare to see the entire street full of people. Since the middle of the Ming Dynasty there have been commercial activities in this place. In the Qing Dynasty, eight aristocratic estates and princess residence were built here, soon after when a well full of sweet water was discovered, thereby giving the street its name "Wang Fu" (aristocratic residence), "Jing" (well). In 1903, Dong'an market was formed.
  Wangfujing Street and its surroundings have quite a selection of shopping options. There are two western style, modern malls. One has an English name written on it saying "Sun Dong An", which is confusing because its Chinese name is "Xin Dong An". This one is the older of the two, situated on the center crossroads of Wangfujing Street, 12 minutes walk north of the subway station. It has 6 floors of shops and some pretty glass elevators. Here you can find fashion stores, souvenirs, cafes and restaurants, a cinema and a built-in large department store with some reasonably priced high-quality electronics.
  The Wangfujing Night Market has a selection of exotic Street food on the Snack Street. Deep fried insects, scorpions, and sea creatures can be found, along with other animals and animal parts not ordinarily consumed as food in the west. But while these exotic snacks can be found, other more common foods, such as Chuanr (meat kebabs, commonly made of lamb) and desserts, such as Tang hu lu, or candied fruits make up the majority of the food sold on the street.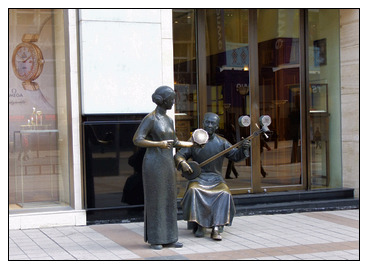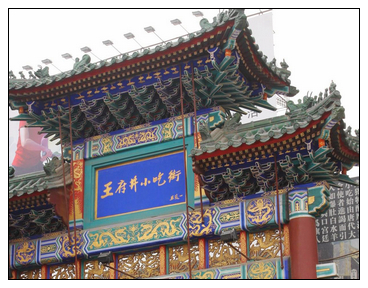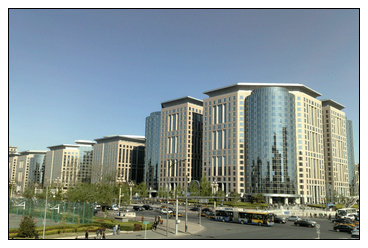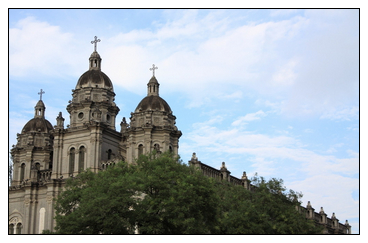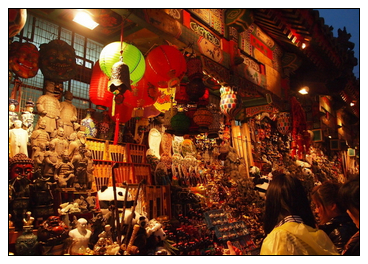 Wangfujing Street