Dear Invited Speakers,
According to the new arrangement for airport picking-up, you will be greeted at the terminal arrival point by our dedicated transfer service company China Travel Depot, with your name board and the company logo or ISES logo as below: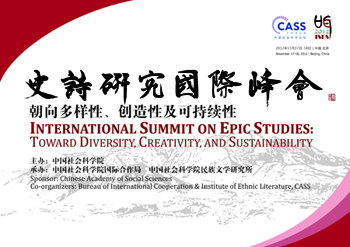 China Travel Depot provide airport picking up service for people arrive Beijing and will send guests to the Hotel directly, which bring guests convience especially for those first time to China. With its 24-hour picking up from airport will avoid any unpredictable things happen. After the picking up, ISES working groups will have our follow-up service to arrange everything for your attending the Summit.
Please find a way to make contact with Dr. Yina (Cell phone:0086-138-1010-3906) if unexpected situation happened upon your arrival.
Have a nice trip to Beijing!
With warm regards,
Yours truly,
ISES Logistical Support Team

  IEL Scientific Research Management Office
  Email to: otrc.ielATgmail.com / cc: yinaATcass.org.cn
  Tel.: 0086-10-8519-5635 / Fax: 0086-10-6513-4585
Contact: Dr. Yina, Cellphone:0086-138-1010-3906