Floor 8, Main Bld. Shekeboyuan Hotel (Wangfujing Guesthouse)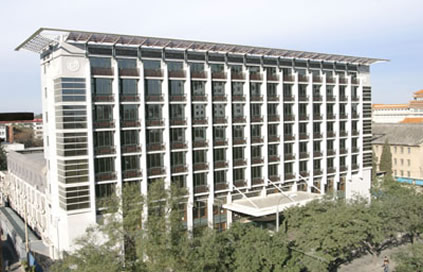 Sheke Boyuan Hotel Beijing (Wangfujing Guesthouse) , affiliated with Chinese Academy of Social Sciences, is located in the golden section of the world famous Wang Fu Jing district and is very close to such historic and scenic spots as Tian'anmen Square, the Forbidden City, Beihai Park and Jingshan Park. Its ambient cultural and historical atmosphere is unique and it is adjacent to the government, banks, financial institutions, large emporiums, China Art Gallery, the Commercial Printing House, and the Capital Theatre. The guesthouse has 8 stories to overlook the panorama of Beijing. Guests need 15 minutes to reach the grand Forbidden City on foot. The guesthouse is a 15- minute drive to the railway station, a 45-minute drive to the airport, and a 5-minute walk to downtown. The Organizing Committee will provide shuttle transportation for participants from the airport to the officially designated hotel.
Location of Sheke Boyuan Hotel Beijing
Address: No. 27 Wangfujing Street, Dongcheng District, Beijing
Chinese Address: 北京东城区王府井大街27号
Sheke Boyuan Hotel Beijing( Wangfujing Guesthouse) is located in Dongcheng District, Beijing

By car From Beijing Capital International Airport 45 minutes by taxi/29km.
From Beijing Railway Station : 8 minutes by taxi/3.5km.
2 km to Tiananmen Square and the Forbidden City
0.5 km to the Dongsi Sublway Station.
0.3km to Wangfujing Street.
  Tel.:0086-10-65591155
  Postal Code: 100006
  Website: http://www.wangfujingguesthouse.com/